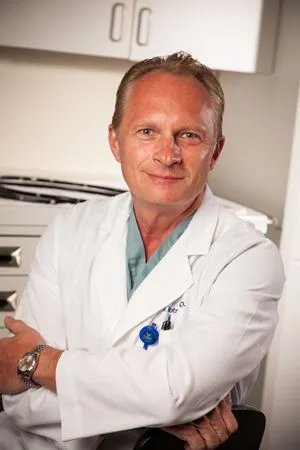 Richard M Rotnicki, DO FACG
After graduating Magna Cum Laude from Loyola University, Dr. Rotnicki went on to earn his medical degree from Midwestern University, where he also completed his gastroenterology fellowship. Dr. Rotnicki is board certified in gastroenterology; he is a fellow of the American College of Gastroenterology. Dr. Rotnicki routinely attends Continuing Medical Education courses to stay up to date on medical advancements and treatments.
Dr. Rotnicki established his practice in the Morris and Joliet areas in 1994 after practicing for 2 years with Dr. Bedford in Morris. Dr. Rotnicki is on staff at Morris Hospital. He performs out-patient endoscopies at Morris Hospital, Deerpath Ambulatory Surgery Center and Amsurg.

Dr. Rotnicki practices general gastroenterology with an emphasis on Inflammatory Bowel Disease and the treatment of Barrett's Esophagus. Dr. Rotnicki works in conjunction with his midlevel providers, which are an integral part of our practice to ensure providing patients with the best possible care.
During his free time, Dr. Rotnicki enjoys fishing, golfing, skiing, and traveling with family and friends.
It is our goal and mission to provide the best, up to date, care in digestive diseases.
Lucinda DeWaele-Guzman, ANP, BC
Lucinda started her nursing career in 1979. After 25 years of working in Intensive Care Units, she completed the Masters of Science in Nursing program at the University of Saint Francis in Joliet, IL. Lucinda's study focused on Adult Nurse Practitioner. She became a board certified Adult Nurse Practitioner in 2003. After working in primary care for 3 years, she chose to specialize in digestive health. Lucinda has been practicing along side Dr. Rotnicki since 2006. Specialization allows her to provide focused care in the treatment and prevention of gastrointestinal illnesses. Her primary interests include: irritable bowel disease, inflammatory bowel disease, liver disease, and digestive problems. Prevention of colon cancer, support, and education of clients seeking care are priorities in our practice. Lucinda primarily sees patients in our Morris office, she has prileges at Morris Hospital.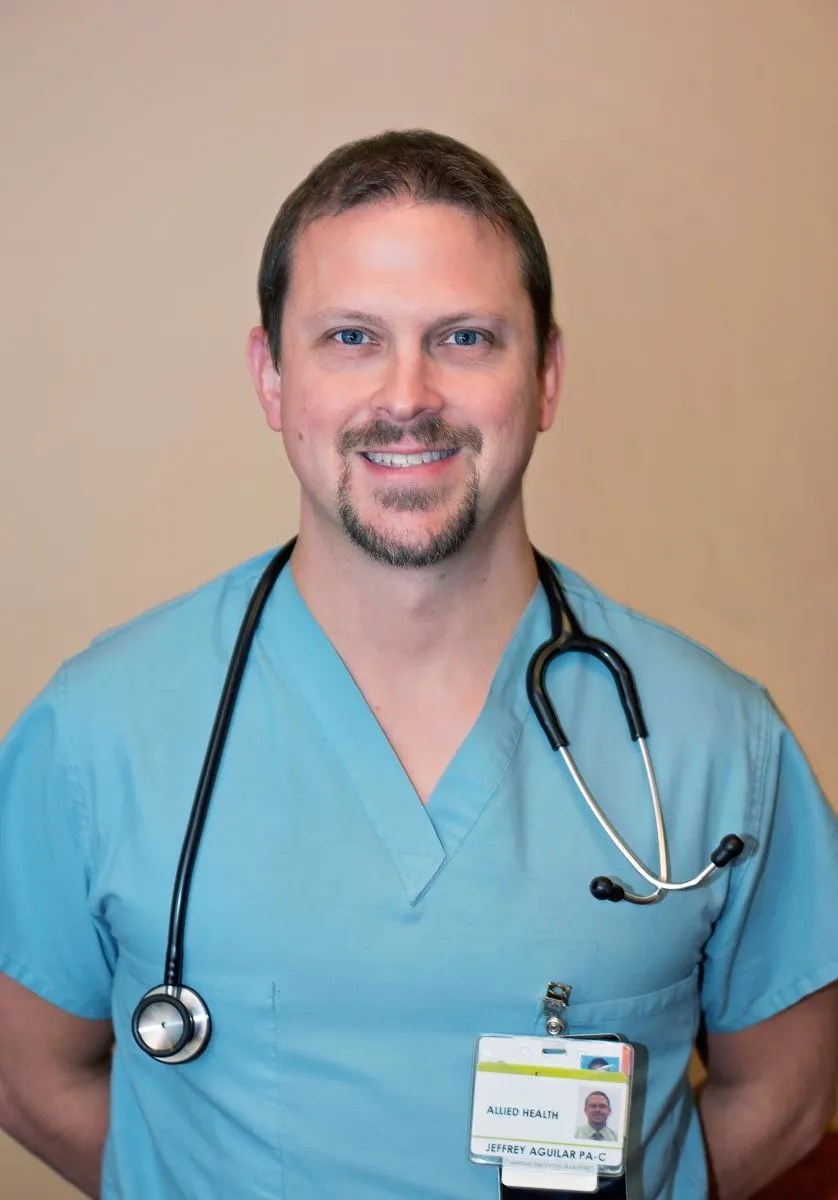 Jeffrey Aguilar, PA-C
Jeff Aguilar is a certified physician assistant, licensed to practice in the state of Illinois. After serving 4 years with the United States Air Force, he returned to Illinois to complete his education. He completed his training as a phyician assistant and graduated from Southern Illinois University in 2006. As a physician assistant he has experience in cardiology, nephrology, and gastroenterology. He originally joined Dr. Rotnicki in 2008. His primary interests are gerd, functional bowel disorders, inflammatory bowel disease, and liver disorders. Jeff primarily see patients in our Morris office, he holds privleges at Morris Hospital.